Within the Odoo Accounting domain, the daily routine of crafting and overseeing invoices related to sales and purchases can become a laborious and time-intensive endeavor. This typically entails maneuvering through numerous records and manually creating invoices, a process that proves to be both tiresome and ineffective. Fortunately, there's promising news for Odoo users – the Single Invoice from Multiple Sales and Purchase Orders Odoo Apps by Browseinfo introduces an efficient resolution to this challenge.
Efficiency at Your Fingertips
Imagine a scenario where creating a single invoice from numerous sales and purchase orders is just a click away. This Odoo app provides users with the capability to generate a consolidated invoice effortlessly. No more opening individual records and creating invoices one by one. With a simple action menu, users can select multiple orders and create a single invoice, significantly reducing daily workload and saving valuable time.
Multi-Language Translation
To cater to a diverse user base, this Odoo app supports multi-language translation, including English (US), Arabic, French, Spanish, and Dutch. Users have the flexibility to customize or add translations at their convenience, ensuring a seamless experience across different languages.
Key Features Of Single Invoice From Multiple Sales and Purchase Orders Odoo Apps
Invoice from Sale/Purchase Order: This app simplifies the invoicing process by allowing users to create invoices directly from both sales and purchase orders.

Single Invoice from Multiple Purchase Orders: Users can consolidate multiple purchase orders into a single invoice, streamlining the billing process for greater efficiency.

Single Invoice from Multiple Sales Orders: Similarly, the app enables the creation of a single invoice from multiple sales orders, simplifying the invoicing workflow.

Warning Mechanism: To prevent errors, the app includes a warning feature that alerts users when selecting orders with different customers or if an invoice has already been generated for a particular order.
How It Works:
Sales Order:
After installation, a 'Create Single Invoice' option becomes visible in the menu.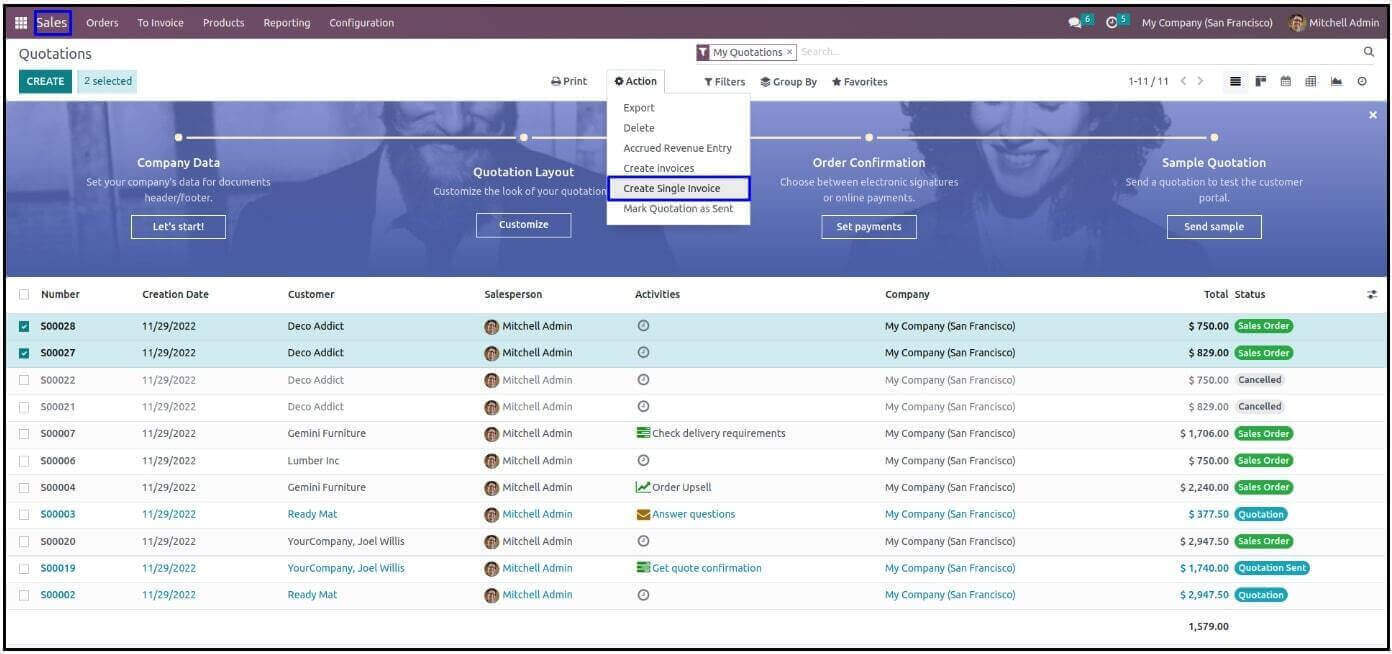 Clicking on this option opens a wizard where users select sales orders with the same partner.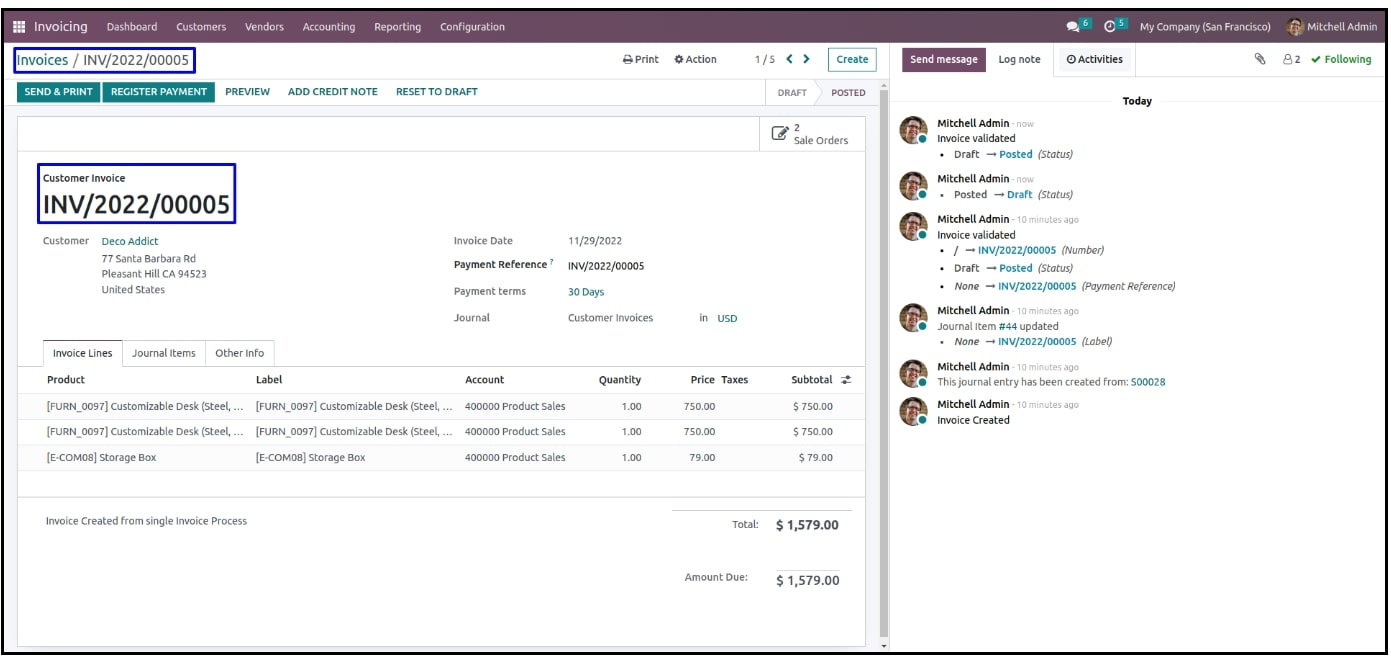 Confirming the selection triggers the creation of a consolidated invoice for the chosen sales orders.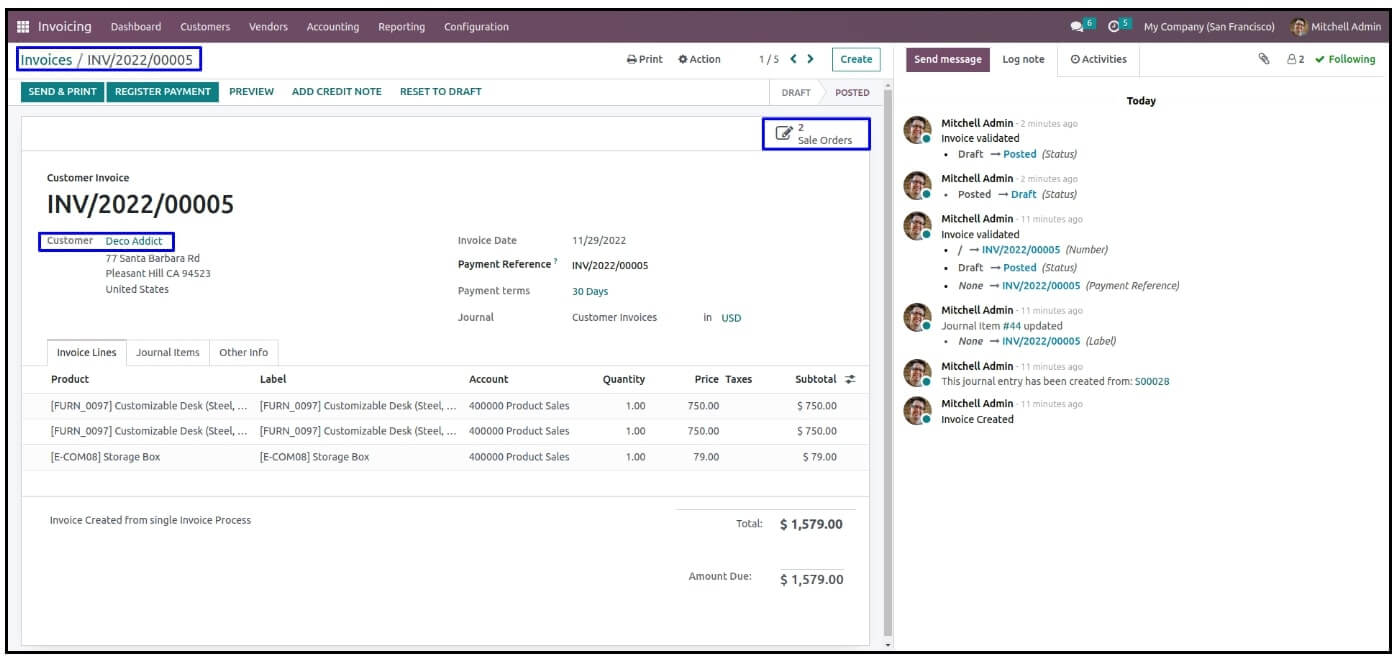 Purchase Order:
Similar to the sales order process, users can create a single invoice from multiple purchase orders.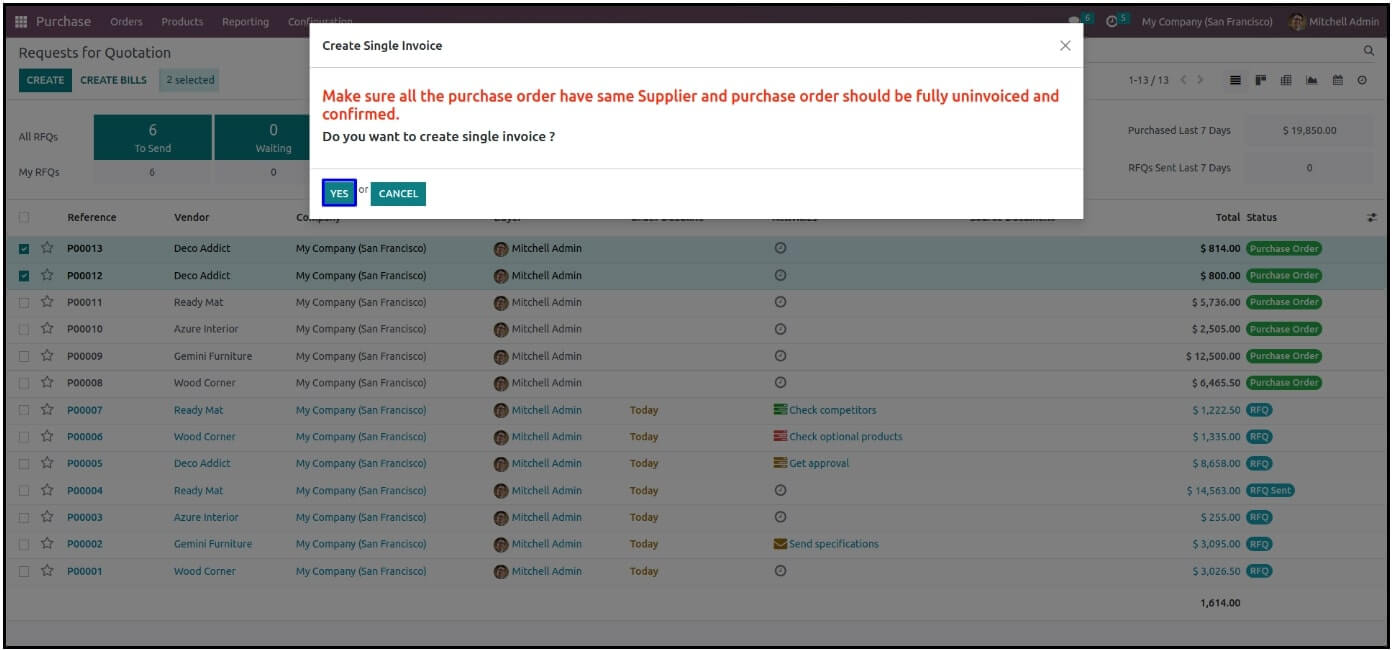 The app prompts users to select purchase orders with the same partner.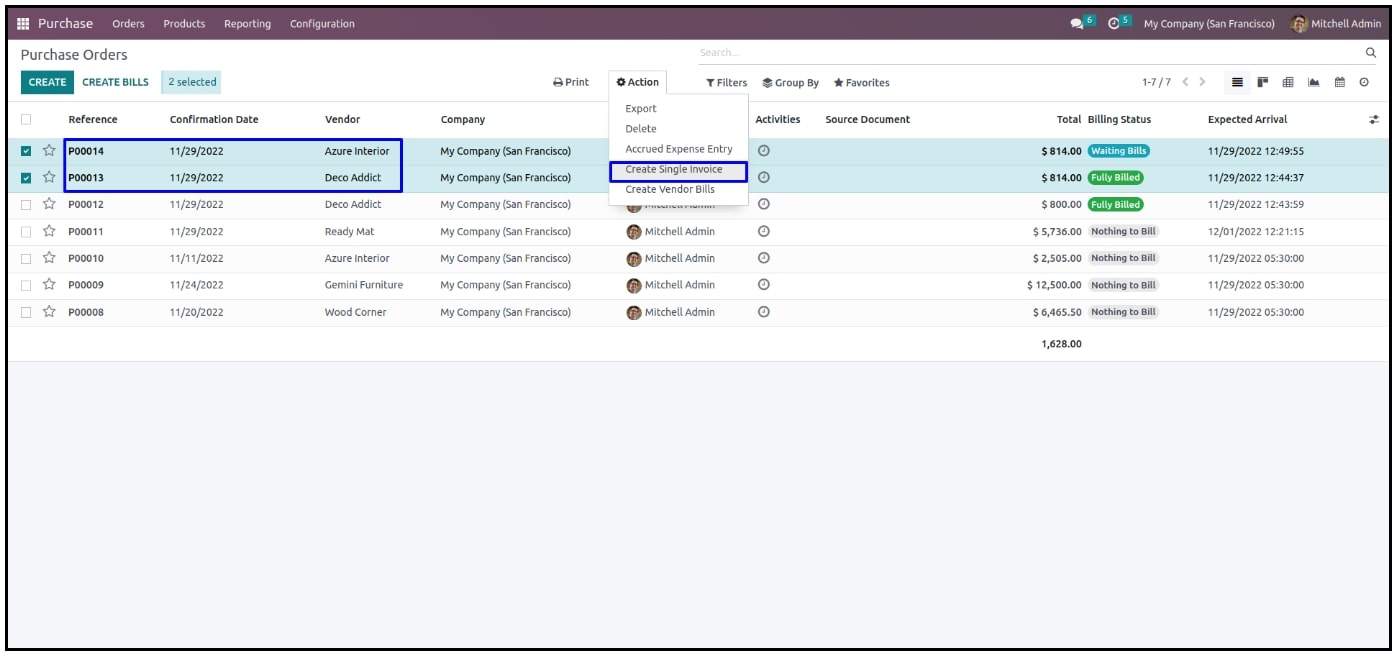 Upon confirmation, a consolidated invoice for the selected purchase orders is generated.
The Single Invoice from Multiple Sales and Purchase Orders Odoo Apps revolutionizes the invoicing process, offering Odoo users a more efficient and time-saving approach. With its user-friendly interface, multi-language support, and intelligent warning mechanisms, this app empowers businesses to streamline their financial workflows and focus on what matters most – growth and success. Simplify your invoicing experience with Odoo today!