The below-mentioned terms and conditions profile the rules and regulations for usage of this website.
While you browse through the website, we conclude that you agree on these rules and regulations. However, do not proceed to use this website if you do not accept any and all of these terms and conditions mentioned below on this page.
These said Terms of Use form an obligatory legal agreement between "you," whether individually or on behalf of any entity ("you") and/or (business entity) ("we," "our," "us"), regarding your access to the usage of the website browseinfo.in as well as any other kind of media form, mobile website, and media channel.
Words "The Company," "We," "Us," "Ourselves," and 'Ourselves" are used to denote our Company while words, "You," "Client," and "You're," refer to you as an individual.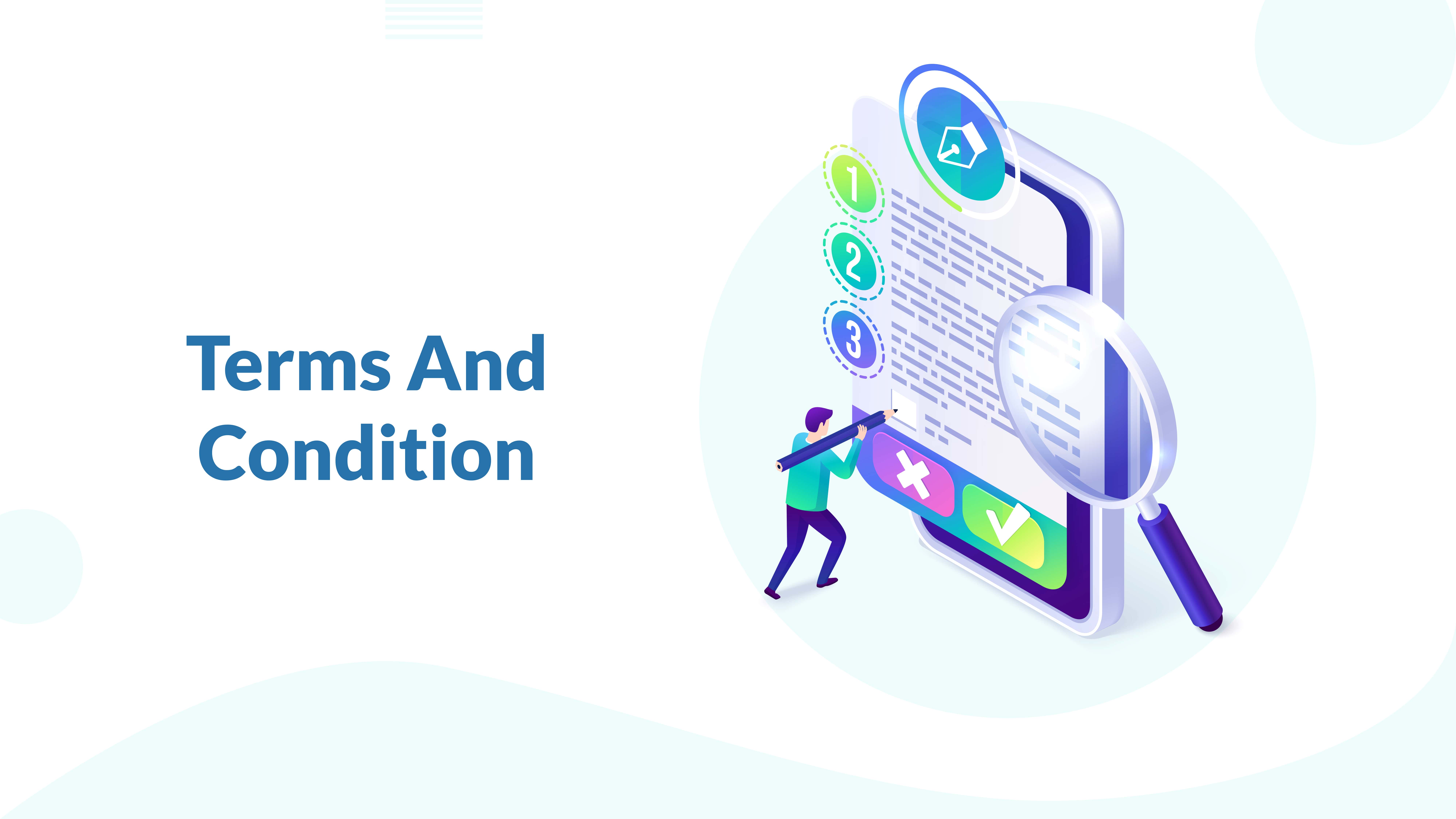 Until and unless mentioned otherwise, Browseinfo and its own licensors possess the intellectual property rights for all the material available on the website browseinfo.in. All these intellectual property rights are reserved.
You may access the material available on the website browseinfo.in for your own individual and personal usage, but that would be subject to the terms and conditions mentioned herein.
However, you cannot and must not: Republish any kind of material from browseinfo.in;
Reproduce or duplicate or copy any kind of material from browseinfo.in;
Rent, sell, or sub-license any kind of material from browseinfo.in;
Redistribute any kind of content from the website browseinfo.in

There are sections of our website which offer an opportunity to the users to post their own comments and opinions and exchange information among themselves. However, we at browseinfo.in do not edit, filter, or review any kind of comments before they are published on the website.

As permissible by the law, browseinfo.in shall not be liable for any kind of comments, quotes, marks, liabilities, exchanges, expenses, or damages caused or suffered due to these comments or due to the presence of these comments on the website.

browseinfo.in reserves the privilege to not only monitor but also to remove any kind of comments which we consider as inappropriate, offensive, or obscene, or results in any kind of breach of our terms and conditions.

While posting the comments, you need to ensure that:

You are responsible for posting the comments on our said website and have all the needed rights and licenses to do so;
The comments posted by you do not invade any kind of intellectual property rights;
The comments are not meant for promoting any kind of business or representing any kind of intellectual activity.

We have worked with Odoo, both as a developer and as a partner, for a long time. After this time, we have turned out to be genuine specialists.
Software Development and Consulting Services
This agreement applies to any kind of letter of intent, Statements of Work(s), or any other commercial document exchanged between Browseinfo or/and any of its affiliates and the customers for offering any kind of services or deliverables pertaining to software development as well as consulting services.
We make use of cookies, which you agree to use, in accordance with our privacy policy, when you use our website.

We make use of these cookies to collect user's details when they browse through our website. These cookies are used to increase the performance and functionality of our website to enable easy browsing for our users. Our advertising partners or affiliates may also make use of these cookies.
Hyperlinking of Our Content
We allow some of these below-mentioned agencies to link to our website without the need for any pre-written agreement:

State or Central Government agencies;
News Organizations;
Search Engines

We shall not be held responsible for any kind of content or information that appears on your website. You will be responsible for protecting us against any kind of claims if rising on your website.
Unfortunately, if any lawsuit is filed, it would be processed under the Ahmedabad Jurisdiction.
Modification of Terms and Contents
Browseinfo reserves the right, without prior notice, to periodically amend, revise, delete, add to or update these Terms. You are responsible for checking/ perusal of these Terms from time to time. Your continued use of this website after any amendment to these Terms shall be deemed your acceptance of the amended, revised, deleted, inserted, or updated Terms. Browseinfo further reserves the right, without prior notice, to periodically amend, revise, delete, add to or update any or all of the content on this website.
Governing Law and Jurisdiction
These Terms shall be subject to the laws of the Republic of India and the courts in Ahmedabad, Browseinfo shall have exclusive jurisdiction over any dispute that may arise out of the use of this website or in relation to these Terms or otherwise.
You need to comply with these below-mentioned conditions to be eligible for any kind of refund:
If any kind of discussions with the concerned team fails to get you the expected results;
If the project does not deem to be void unless the agreed-upon payments are clear.
If the due date of the invoice has not lapsed;
If the client has never been declared as default in terms of payment.
However, the refund or cancellation will not take place if:
If the needed information for completing a project is not made available to us on time;
If there is improper communication from the client's side;
If the project has already been completed or uploaded on the said server;
There will be no compensation in terms of delay of delivery if there is no agreement between the parties signed with a penalty clause.