In today's competitive market, offering discounts is an integral part of sales and marketing strategies. The POS Fixed Amount and Percentage Discount Odoo Apps offer a sophisticated way to apply discounts at the point of sale. This blog post provides an in-depth overview of these powerful features that revolutionize the discount application process in the Odoo point of sale system.
Seamless Discount Options
Configurable Discount Types
The Odoo Apps provide a range of discount types, empowering users to choose and apply varied discount options in the point-of-sale orders. With flexibility in the system's backend, different discount types can be configured for easy application during the sales process.
Discount Button Accessibility
Users can swiftly apply discounts using a dedicated discount button available on the POS screen, enhancing the ease and speed of discount application in real-time sales transactions.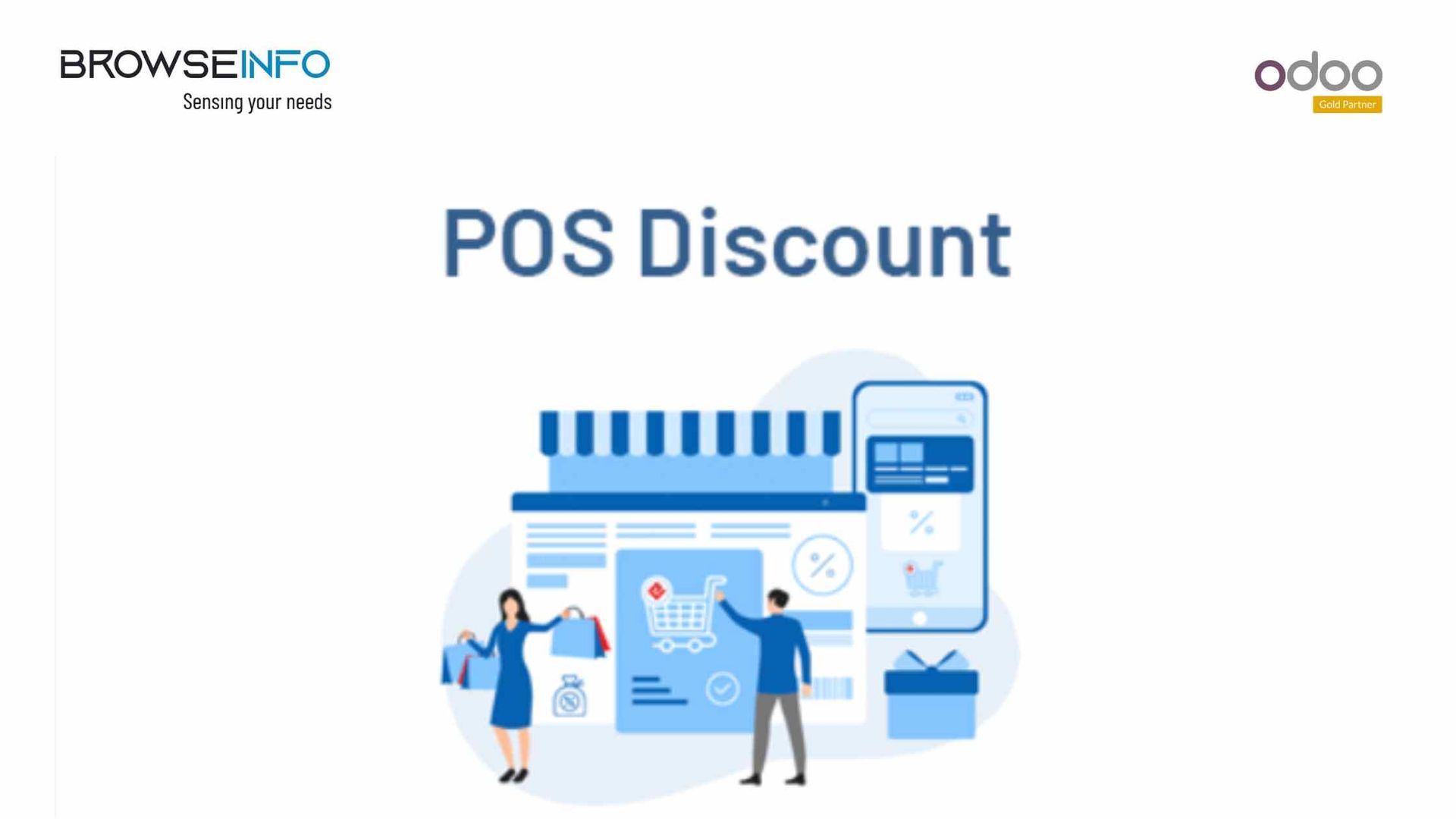 Dual Discount Structures
Fixed Amount Discount
Configuration of fixed amount discounts within the POS back-end ensures users can seamlessly apply specific, predetermined monetary deductions to sales orders.
Percentage Amount Discount
The apps also support percentage-based discounts configured through the POS back-end, allowing users to apply percentage-based discounts to orders swiftly and accurately.
Versatility in Application
Integration with POS Receipts
The applied discounts reflect on the Point of Sale payment receipts, offering transparent and clear documentation of discounts to customers. Do You Need Odoo Integration Services? Visit Our website for more.
Dynamic Discount Application
Users have the ability to enter discount amounts dynamically directly from the POS screen, facilitating real-time adjustments for varying customer needs and sales scenarios.
Enhanced Visibility and Monitoring
Insightful POS Order Details
Both fixed amount and percentage discounts applied to POS orders are readily visible within the backend system, providing comprehensive details for review and analysis.
Multi-Language Translation Features
The Odoo Apps come with multi-language support, including English (US), Arabic, French / Français, Spanish / Español, and Dutch / Nederlands. Additionally, users have the liberty to modify existing translations or add new ones, enhancing the customization and accessibility of the application.
Streamlined Business Operations
The POS Fixed Amount and Percentage Discount Odoo Apps are a powerful addition to the Odoo point-of-sale system. Their functionalities simplify and optimize the discount application process, providing an array of discount options while offering a user-friendly interface for seamless operation.
With a versatile range of configurable discounts, accessibility of discount buttons on the POS screen, dynamic application abilities, and detailed insights into applied discounts, these apps contribute significantly to businesses seeking efficient discount management in their sales operations.
In conclusion, these Odoo Apps present a robust solution for businesses striving to offer diverse and well-managed discounts to customers, ensuring smooth and transparent discount application and monitoring within the Odoo POS system.